At the festival, the primary focus of these events will be on disseminating information about education and research conducted at the University of Debrecen in a light and entertaining format.
Egyetem Tér, comprising the exhibition stands of the University of Debrecen (UD), will be located this year next to the VIP parking lot of Nagyerdei Stadion [Big Forest Stadium], in the vicinity of the food store of Campus, between July 21 and 25. Almost all of the faculties of our institution, as well as DEMEK, DEAC, MÜZLI and DE Mádi Bor Akadémiája [Mád Wine Academy of UD], will be represented on the premises.
"At Egyetem Tér, we will try to do our best to offer colorful, exciting and interesting shows and activities every day. There will be possibilities to learn about a great variety of specific fields, ranging from medical science to engineering, and from the humanities through space research to food and nutrition trends. Thus, we do hope that everybody will find something of interest there that corresponds to his or her preferences," said Zsuzsanna Mándy, Talent Coordinator at the Scientific Directorate of UD.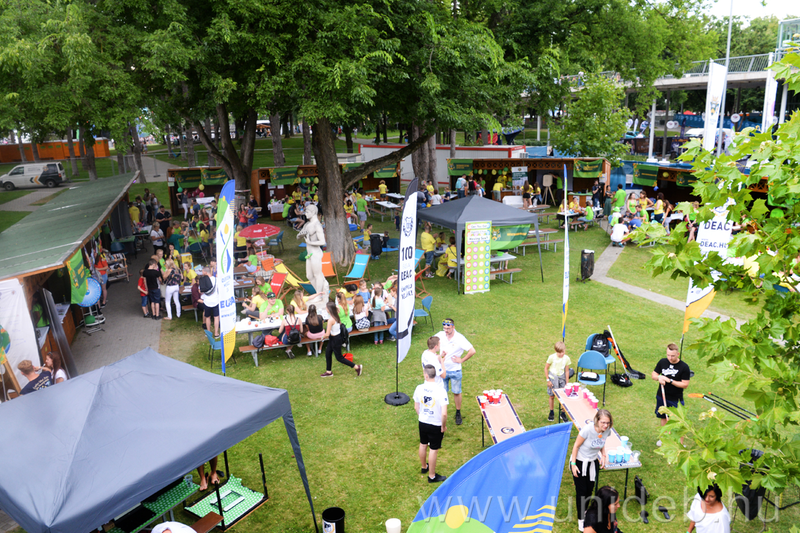 The chief organizer of Egyetem Tér also revealed the following details: there will be 3D printing, book and ultrasound selfies, eco-friendly board games and Activity with a focus on financial literacy. One of the novelties introduced this summer will be the rescue techniques demonstration and tutorial. Parents and kids will get a chance to inquire about the hazards of the summer season from physicians working at the Children's Clinic of UD, such as tick bites, sunburn and problems caused by the consumption of too much ice-cream and lángos [Hungarian fried dough street food]. Employees from Élettani Intézet [Institute of Physiology] will illustrate how the human skin "gets high." It will be possible to mock combat using the robots created by the electric engineers of the university but topics like responsible pet care and ownership, as well as assistance dogs will also be discussed. The "work" of these canines will be also displayed in the form of an interactive presentation.
There will definitely be a stage set up at Egyetem Tér this year, too, where festival goers will get to attend lively talk shows related to the activities presented at the exhibition stands, listen to stand-up comedians of Dumaszínház [Comedy Club] and enjoy concerts.

Zsuzsanna Mándy had even more information to share: the program structure of Egyetem Tér will also have a new feature. In addition to the units present for the entire duration of the festival (such as, for example, DEAC, DEENK and DEMEK), there will also be short programs available for just one or two days.
"This new feature is supposed to encourage everybody to come check us out every day because we can always guarantee new experiences," said the chief organizer.
Access to the festival site will be possible only for those who have a valid immunity certificate (card), while minors may attend Campus Fesztivál events only if accompanied by an adult with a valid immunity card.
Press Office