The Institute of British and American Studies launched the Debrecen Drama Festival in 1999. During its history it has provided students' theatre groups with opportunities to put on English-language plays.
The English-language Theatre Conference, which is jointly organised by the University of Debrecen, the Local Government of the City of Debrecen, and Debrecen University Theatre between May 16 and 18, hopes to revive this mentality and tradition. The Conference involves theatre groups from five foreign countries (Romanian Hungarian, Ukraininen, Czech, and two German) and three Hungarian groups.
– The DESZKA Festival has just ended in Debrecen and those interested in the genre are already catered for by some new theatrical delicacy, this time in English and jointly organised by the university, Szabolcs Komolay, said in his press conference discussing the event. The vice mayor for cultural affairs of the city of Debrecen stressed that a cultural  hiatus is being filled in the city, which, due to the foreign students studying here and the foreign companies that work here, is becoming increasingly multilingual.
- These events are precursors for the idea that Debrecen's English-language drama should be provided with, and not just for a single occasion, a permament stone theatre programme, the vice mayor added.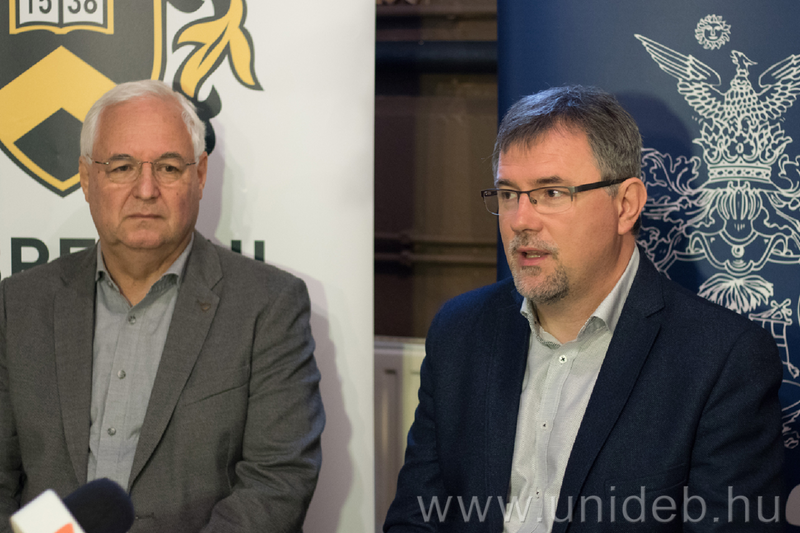 – The city has rich traditions in the field of drama, and the University of Debrecen also wishes to  contribute to fostering it, as it is our mission to not only cater for educational needs  but also for cultural one, especially when we can participate in reviving a two-decades - old event with rich traditions, which, albeit in English, provides opportunities primarily for university students to show their talent, said Elek Bartha, vice rector for educational affairs of UD.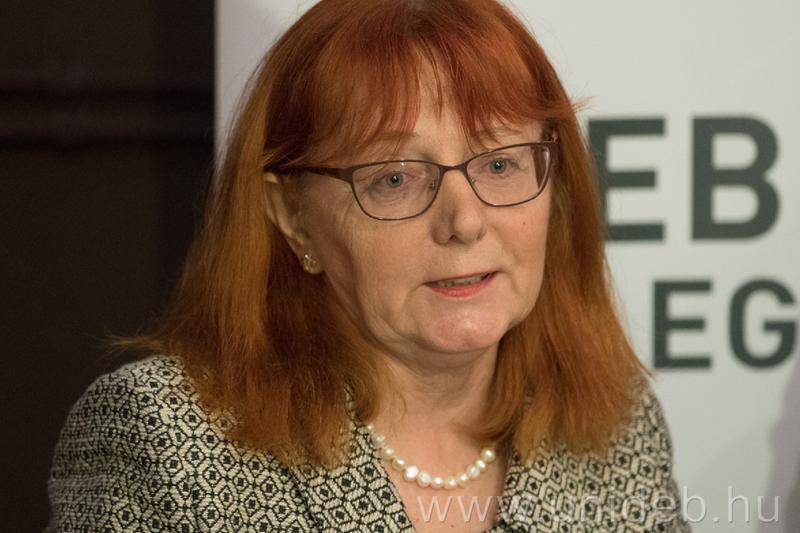 The details, including performers and performances, of the programme were presented by main organiser of the event Lenke Németh, of the Institute for British and American Studies. She stressed that, contrary to previous practice, this time  the various art groups have been invited not to compete but rather to introduce themselves, while  their productions will be evaluated by a prestigious jury that consists of internationally known authorities.
The official opening ceremony of the event is scheduled to take place in the Karácsony Sándor Room of the Main Building of the University of Debrecen (Egyetem tér 1.) at 16.00 Thursday, 16 May.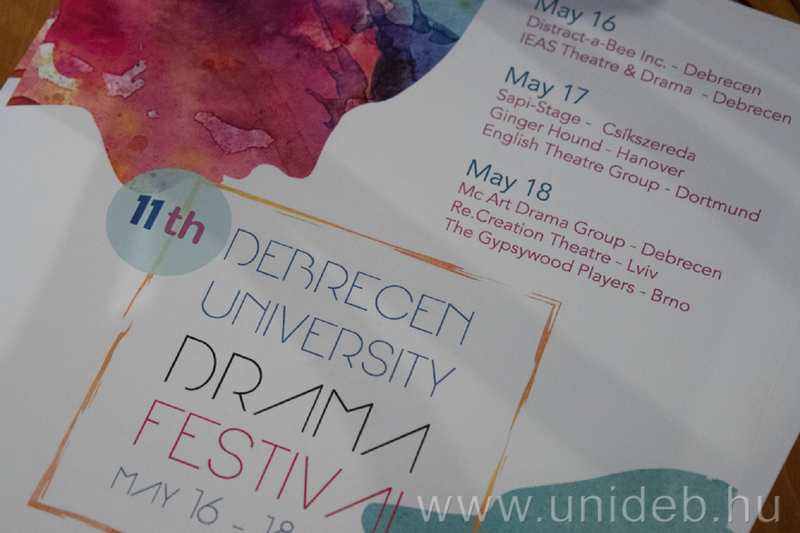 The performances are open to the public and free of charge. Stúdió 111 is located in Room 111 (Institute for British and American Studies ) of the Main Building of the University of Debrecen, and Víg Kamaraszínház is at 1 Bajcsy-Zsilinszky street.
Press Office