The connection between the two countries is nothing new. In addition to the historical links between the two nations that go back over a thousand years, the university has offered programmes in the Polish language and culture for decades. Currently, all students at the Faculty of Humanities studying for BA in Slavistic studies can participate in a Polish language programme for at least a year, which they can continue at a higher level for further years.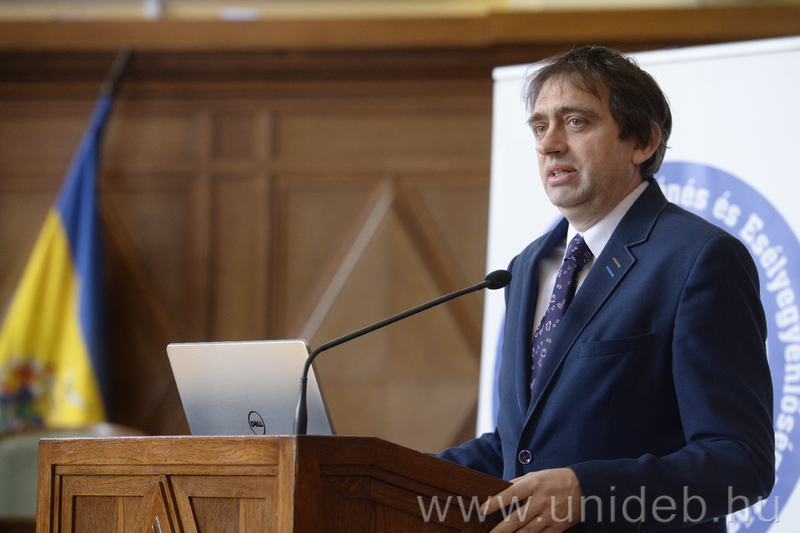 - In this academic year again, we offer the opportunity to our students to take Polish as a minor. Five students are already taking part in the programme, but those interested can already sign up for the courses to be launched next year – Róbert Keményfi told hirek.unideb.hu. The dean of the Faculty of Humanities pointed out that the faculty intends to make Polish a major in the foreseeable future with the contribution of the Polish Institute in Budapest, which has provided all professional, educational and scientific support needed to achieve this goal.
One of the most prominent events linked to the above cooperation is an exhibition that was opened on Wednesday in the lobby of the University and National Library as part of this year's second Polish Day, and displays the poster poems of a Polish poet, Zbygniew Herbert.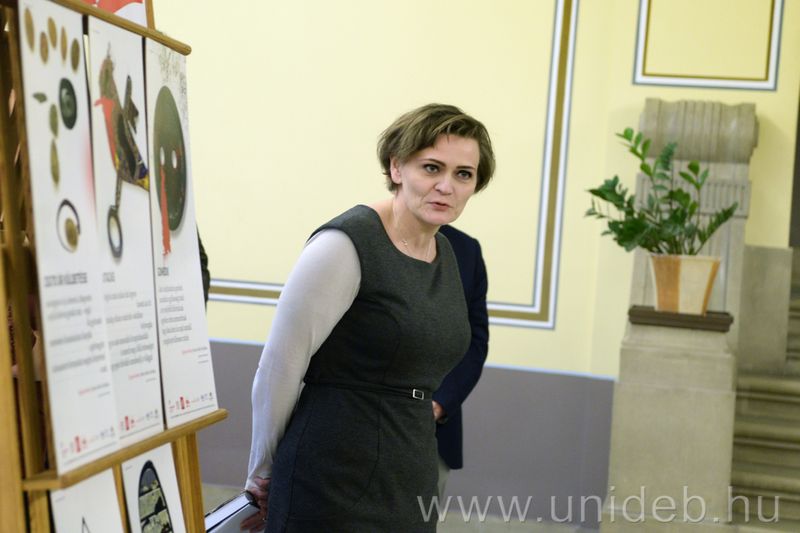 - When I stepped through the gate of the University of Debrecen, I felt like coming home. The same friendly faces welcomed me in the Main Building as 23 years ago, when I was a student at the Summer University – recalled her memories about Debrecen and the university Joanna Urbańska with an excellent Hungarian pronunciation.
The director of the Polish Institute in Budapest completed her Hungarian studies in Poland, and polished her Hungarian in Debrecen a few years ago. She has been director of the Institute for a year.
– It is in the interest of the Polish government as well to increase the number of Hungarian people who are familiar with the Polish language and culture. One of the ways to achieve this, besides university programmes in the Polish culture and language, is to allow students to spend longer periods of time in Poland. Such programmes have already been available through bilateral agreements and Erasmus. Since 2018 programmes organised by the Wacław Felczak Foundation have also supported and enriched the Polish programmes. In January the study visit in Warsaw of students attending the Polish minor programme was fully financed by grants – pointed out the director. Following the opening ceremony, the Polish day continued with presentations, movie screenings and a quiz on Wednesday.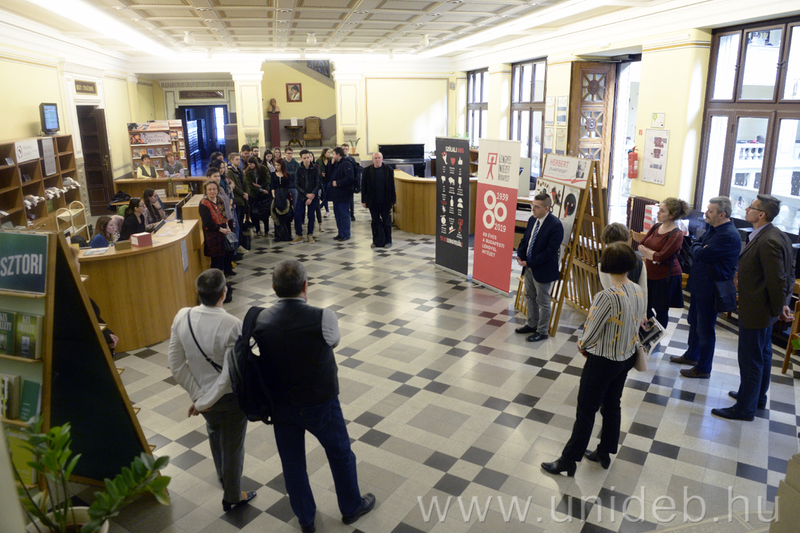 The Faculty of Humanities also supports the programmes of the 25th Polish Film Spring, which will be held at venues in Budapest, Szeged and Debrecen between 9 and 15 May.  The Faculty will also sign an agreement with the Copernicus University (Torun, Poland) on a cooperation regarding professional and scientific issues in May as well.
Press Office