The student from Debrecen also gave many interviews, most recently to the journalist of the chamber of commerce and industry.
At the European championship of vocations and professions, which was held between 26 and 28 September in Budapest, 525 competitors in 37 fields set out to prove that they were the best. In the field of mechatronics, among the best from 28 countries, the student of our university, Kristóf Balázs Sipos achieved the best results. As he said, it was not a simple task to solve theoretically five, but practically rather six tasks over the course of 3 days, as a result of which an entire industrial production line was completed at the competition venue.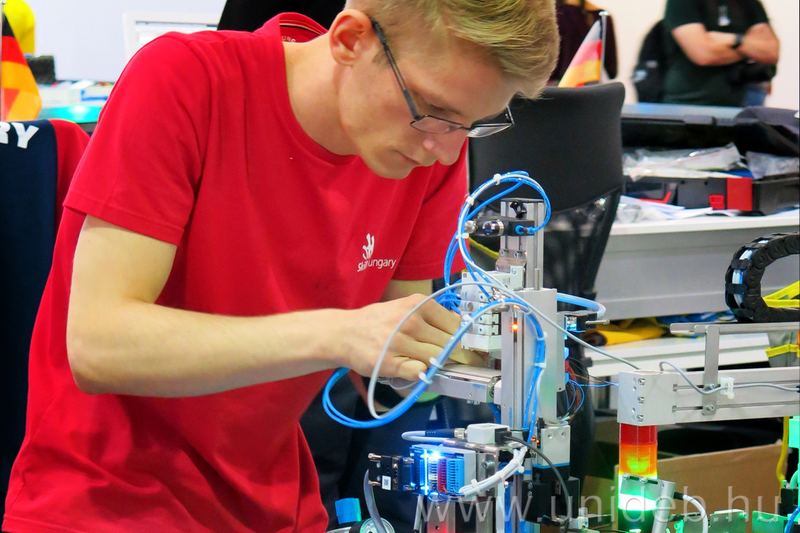 The gold-medallist student thinks that he would most likely work for a multinational company, but would also welcome projects abroad.
The host of the competition was the Hungarian Chamber of Commerce and Industry. The website of the Hajdú-Bihar County Chapter of the Chamber published a long interview with the champion. The author of the article is Attila Petneházi. The photograph was taken by Milán Czirbik.
Press Office