A record number of people were present at the Nagyerdei Stadium, where yoUDay was held to mark the opening of the academic year for the third time. On the stands and in the arena, where spectators were allowed to be for the first time, 22,000 people enjoyed the show. Owing to the new stage layout, spectators in the arena could watch the great show from close proximity on 26 September.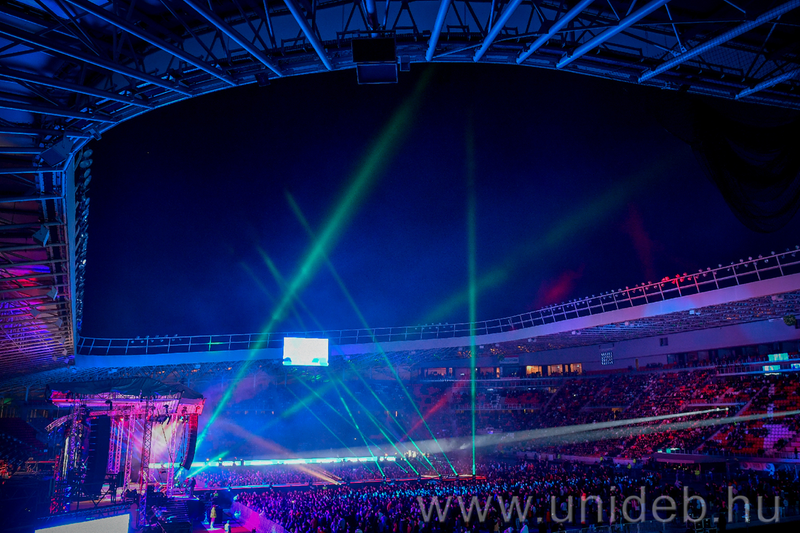 The unique event that symbolises the cohesion of the university community attracted more people than ever to the Stadium, and surpassed the first two shows in terms of visual elements and atmosphere, proving the strength of the UD community.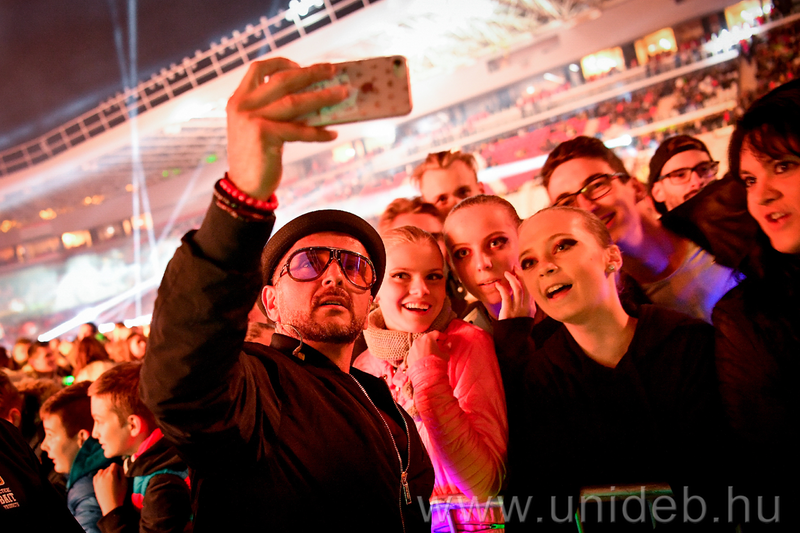 On the giant, 70-metre stage Hungarian stars like Majka, Tamás Horváth and the Animal Cannibals gave mini concerts during the 2-hour show. Ákos, who performed at the Nagyerdei Stadium for the first time, gave a fantastic half-hour concert.
Between the concerts of the pop stars, the Abrakazabra band and their guests, and more than 300 dancers entertained the spectators. During the spectacular show, which evoked the greatest hits from the Hungarian and international music world of the last decades, archive photos were presented on the giant display about the more than 100 year of the university and its famous alumnis. Students from the grammar school of UD and sportsmen and women from DEAC were also among the performers.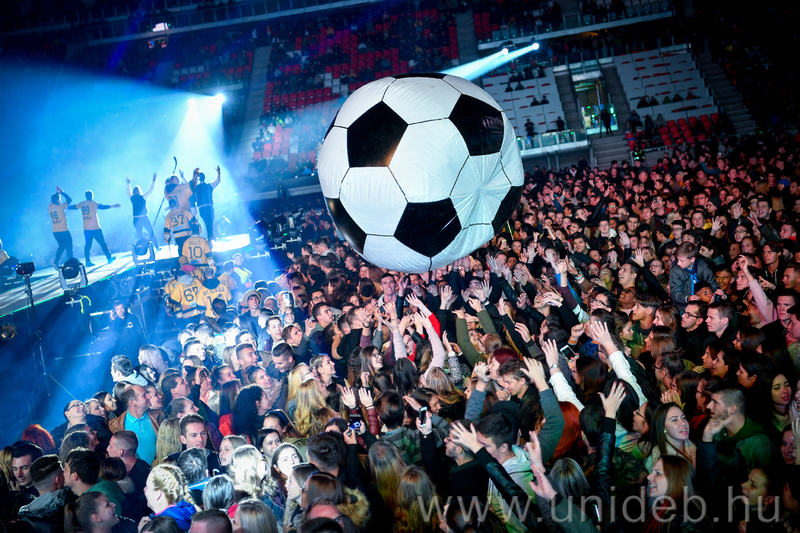 To strengthen and represent the cohesion among university citizens, the 22,000 spectators sang the yoUDay song together with the Animal Cannibals and Andi Tóth, than the popular song "Nélküled" with Árpi Koroknai.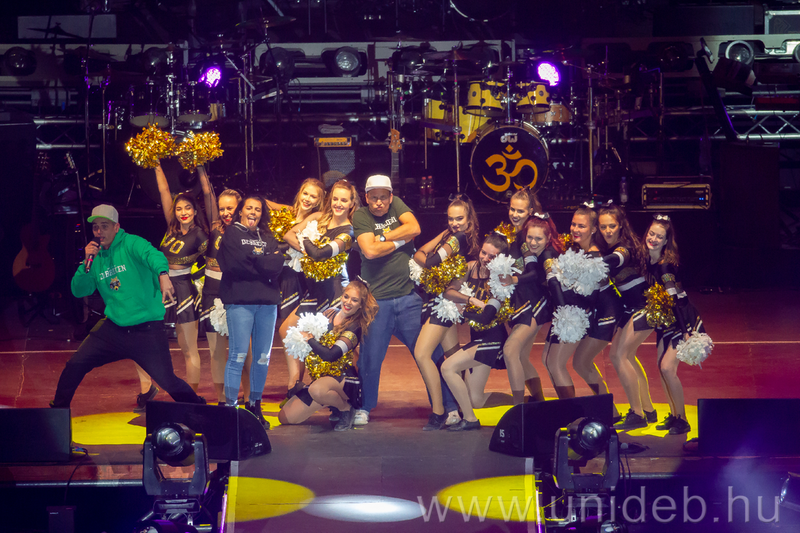 To display that they are part of the UD community, many arrived to the greatest school-opening show of the country wearing clothes in yellow and green, the colours of the university, with the logo of UD. More than 1,000 people contributed to the organisation of the event, which was completed with spectacular fireworks, and a light and laser show.
Press Office