During the course of a special four-year research and development program, the Department of Orthopedic Surgery and the Faculty of Informatics at the University of Debrecen are trying to design a new material structure that could satisfy the relevant and continuously growing requirements to a much greater extent than the traditional bone and joint replacements made of metal.
"One of the great features of this research project is that, in cooperation with industrial partners, we may be able to produce a product of market value that specifically caters for the interests of patients, while it also aims to provide a solution for a concrete medical problem," said Norbert Németh, Deputy Dean of the Faculty of Medicine at the project launching event held on October 20.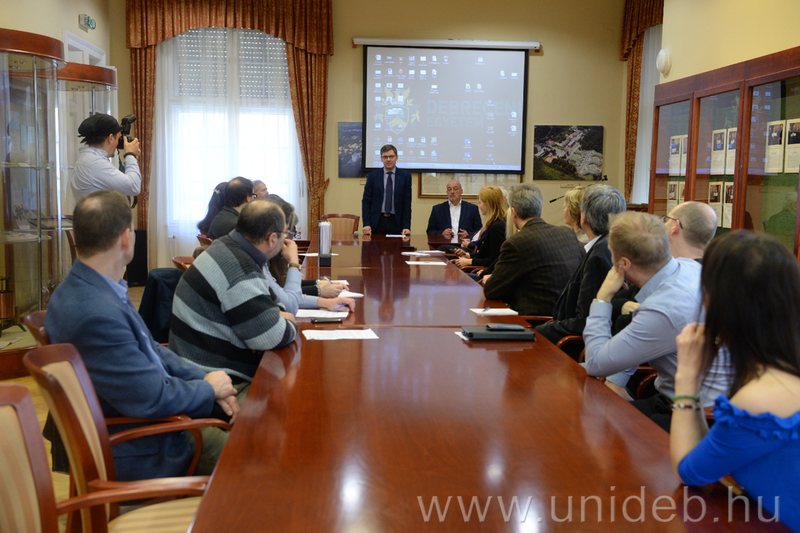 In addition to the University of Debrecen, the other participants in the HUF 1.6 billion GINOP tender are the University of Nyíregyháza and the company Kereken-Pálya Kft., while the consortium is headed by the firm called Varinex Zrt.
"This cooperation represents a big step ahead, as we will have an opportunity to 3D print titanium-based implants of unique design that we then can also use in the Clinical Center during the course of actual operations. This service is very special, and is accessible only at one or two locations in the whole of Europe," said Zoltán Csernátony, Head of the Department of Orthopedic Surgery.
Professor Csernátony underlined that the overall objective is to develop and produce implants which are not fixed to the bone with screws or use other similar technical solutions but would organically combine and blend with the bones in the long run.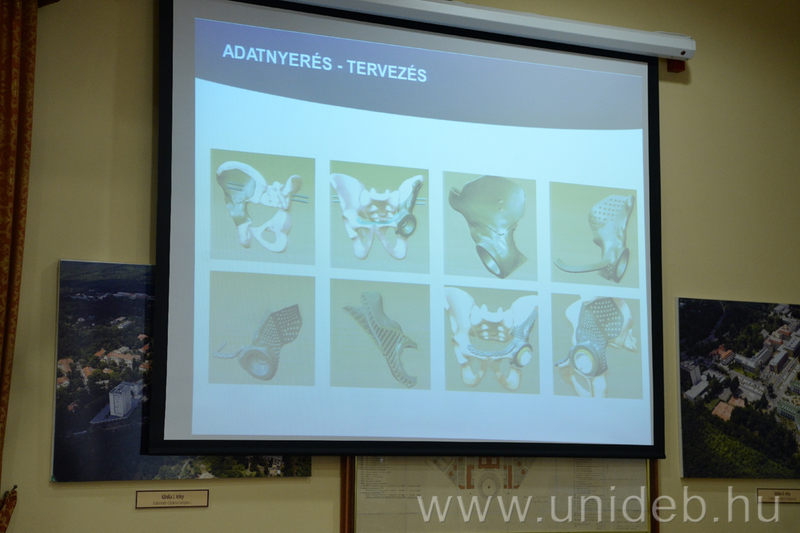 The leading experts participating in the project also described the specific features of the objectives at the launching event. Through the application of animal experiments and image processing technologies, they would wish to design such a special structure for titanium-based implants that could enable the total combination and assimilation of the grafts into the human body with an efficiency that is higher than that of any other solution used before. As a highlighted area of the relevant tasks, they emphasized the time and cost efficiency of the new method to generate bone grafts, which could represent a higher degree of bio-compatibility and bio-functionality for the human body in addition to a quicker healing process and a significantly longer lifespan of the implants.
Press Office