A real culinary and cultural festival welcomed the 1200 visitors who participated in this programme organised by the International Student Union, the organisation that unites the foreign students of the University of Debrecen, on 5th May. Students of twenty nations studying in Debrecen entered the International Food Day to introduce their cultures and traditional dishes.


Among others Japanese, Nigerian, Icelandic, Korean, Kurdish, Indian, Iranian, North-American and Sudanese teams were cooking. The choice ranged from Asian soups through Kurdish meatballs to taboule and fatoushi.
 
-It is good to see this colourful mixture, the peaceful coexistence of nations at the University of Debrecen. We have almost 4200 foreign students from more than 100 countries at the moment and we expect that this number can climb up to 5000 by autumn – said Chancellor Zoltán Bács, live on FM90 Campus Radio.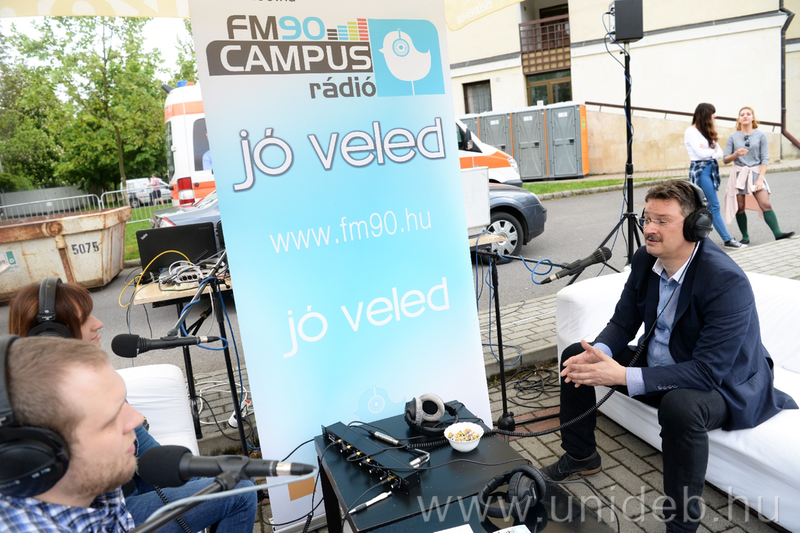 The competing teams and guests were greeted by László Mátyus, Dean of the Faculty of Medicine who also thanked the organisers for the preparation of the event at the programme's opening. This is the twelfth time that the International Food Day has been organised by the International Student Union, which is a unique organisation in Hungary, uniting foreign students of the University of Debrecen.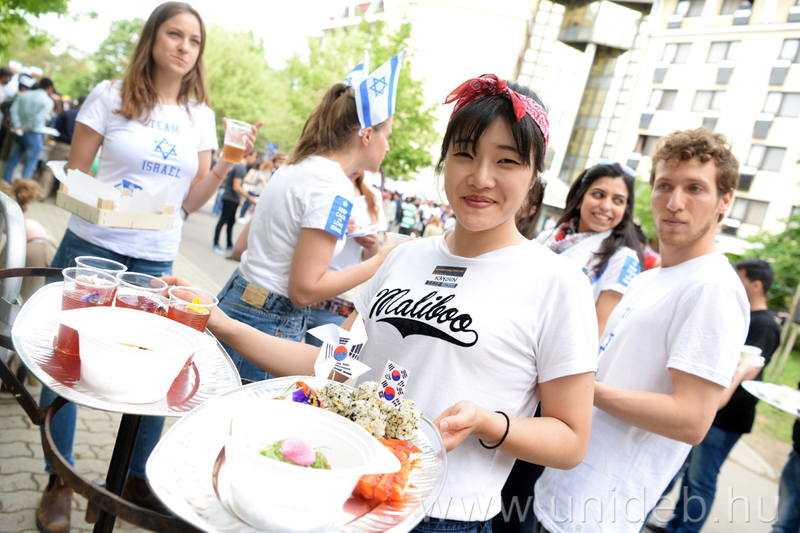 The university jury – led by Dean László Mátyus and Attila Jenei, Director of the Coordinating Center for International Education – finally found the Israeli menu, which consisted of hummus, grilled chicken and lahmajoun, to be the best. The Iranian team finished second with biryani and tah chin while third place was shared between the Iraqi and the Swiss teams.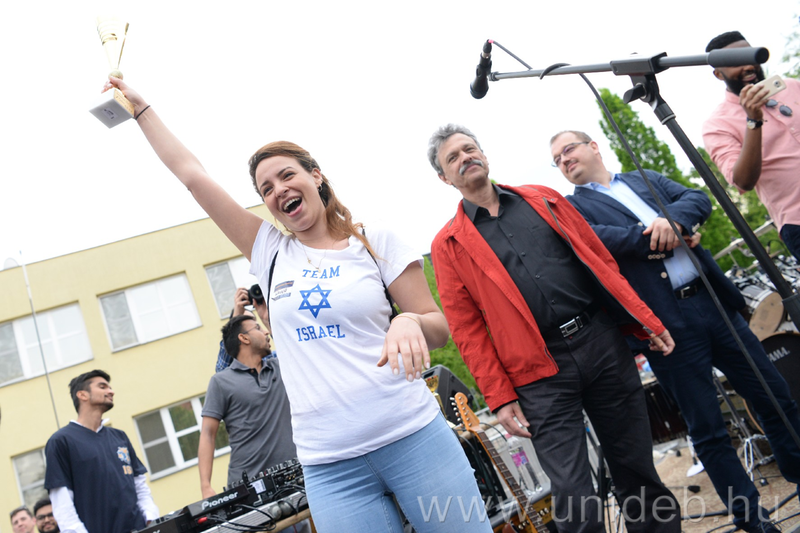 The organisers, as a novelty, let the students also judge the dishes themselves and on the ISU Facebook page they can vote for the best decoration, the most delicious meal and dessert of the International Food Day until Wednesday midnight. The winners of the voting will also be awarded, while the income which was generated from the tasting tickets as in previous years would be given to a charity, treating sick children.
Press Office