Pieces by Kodály, Liszt and Brahms were performed by Zoltán Kodály World Youth Orchestra at the closing gala concert of Young Musicians' International Summer Academy.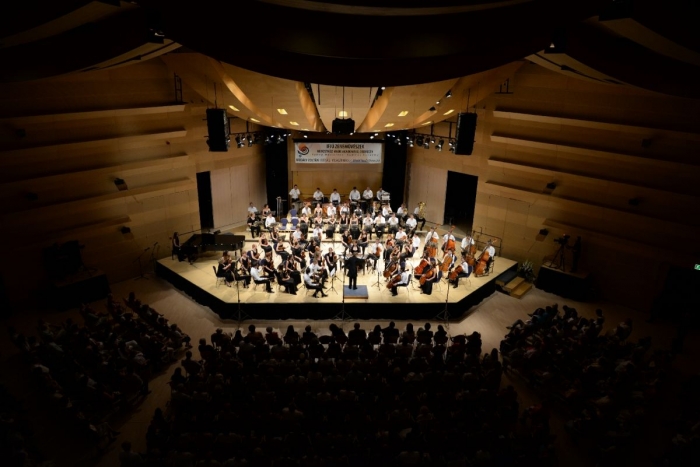 It was at Budapest's
Városmajor
Open-Air Stage that the orchestra, which has been re-formed eight times by 2016 and evaluated by conductor
Tamás Vásáry
as the best ever youth world orchestra of all times, took the stage for the first time after having prepared for this occasion at Young Musicians' International Summer Academy hosted by the Faculty of Music of the University of Debrecen.
For the closing event of the summer academy on the evening of July 24 in the grand hall of Debrecen's
Kölcsey
Cultural Center, the orchestra consisting of seventy-four young musicians performed
Zoltán Kodály
's "
Háry János
Suite,"
Ferenc Liszt
's "Hungarian Fantasy" and Johannes Brahms' "Symphony No. 2."
At the beginning of the concert,
Tamás Vásáry
expressed his gratitude to the hosts of the summer academy for their efforts to accomplish a mission for music in general, including the music of
Kodály
, for Debrecen, and for the event called
Young Musicians' International Summer Academy
.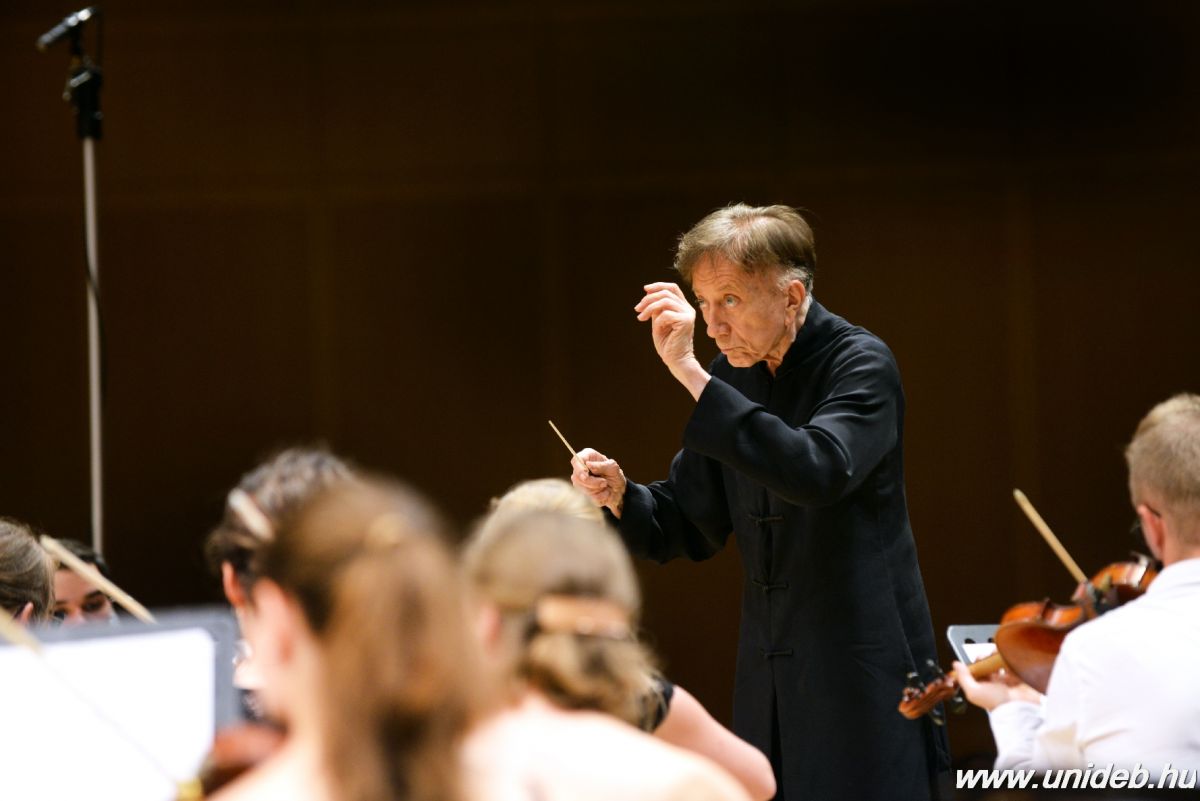 "The objective of the program launched on July 12 is to assist young talents through courses of intensive development to become as successful in their career as possible. This year, we had more than two hundred students participating in as many as fifteen different master courses," said
Mihály Duffek,
Dean of the Faculty of Music.
Artistic Director
Judit Váradi
added that, since July 15, the students and the teaching staff of the summer academy had given over twenty concerts altogether.
In directing
Kodály Zoltán Ifjúsági Világzenekar
, conductor
Tamás Vásáry
's assistants and partners included assistant conductor
Zoltán Bolyky
, concert master
Róbert Kusnyer
,
Levente Puskás
on clarinet and alto saxophone,
Bence Horváth
on trumpet, and percussionist
István
Szabó
.
The world youth orchestra is going to give a concert in
Gyula
Castle Theater from 20.30 on Monday, following which, on July 27, it is expected to take the stage in the city of Erba, Italy.
Press Office