Academician
Kálmán Győry
, a professor of the University of Debrecen, has been elected a member of Academia Europaea (AE), an organization comprising scholars and scientists from Europe.
173 new members were admitted by the Council of Academia Europaea at their latest session, including nine Hungarian nominees, who currently work in Hungary either for the Hungarian Academy of Sciences or as doctors of HAS. Since the foundation of the association in 1988, a total of 118 Hungarian scholars and scientists have been granted membership in this prestigious academic body.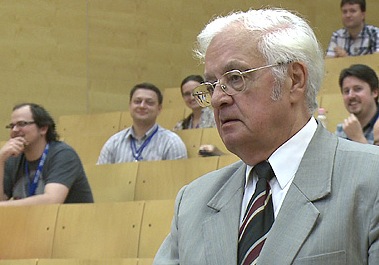 The Academy of Europe has almost 4000 members at present, selected from academicians of European countries, irrespective of where the currently reside. The 22 sections of Academia Europaea cover virtually all branches of science and scholarship in 4 classes, including exact and life sciences, the humanities, and social and related sciences.
The objectives of Academia Europaea encompass the advancement and propagation of excellence in European research, the support and encouragement of interdisciplinary and international research cooperation, and the promotion and advertising of the public benefits of scholarly-scientific results and achievements for the broader public.
Source: mta.hu
Press Office