One hundred and seventy young researchers, including 19 affiliated with the University of Debrecen, are going to be recipients of
János Bolyai
Research Grant of the Hungarian Academy of Sciences.
The 170 researchers have been selected from among more than 850 applicants holding a PhD degree to receive the
Bolyai
Grant provided by
MTA
(HAS: Hungarian Academy of Sciences). From 1996 onwards, almost 3400 young researchers have been supported through this grant by
MTA
, out of which 15 today are already members of the Academy.
"Receiving a
János Bolyai
Research Grant or any kind of support for research in general also involves a number of commitments or obligations on your part. It is not simply about scholarly or academic performance. Therefore, I would like to ask you to be eager to contribute to scholarly-scientific public activities and to be instrumental in evaluating each other's findings and results, for this is how academic life works, without which the Academy would not be able to function properly either," said
László Lovász
, President of
MTA
on the 2016
Bolyai
Day, an event hosted to address the young researchers in the Grand Hall venue of the building of
MTA
.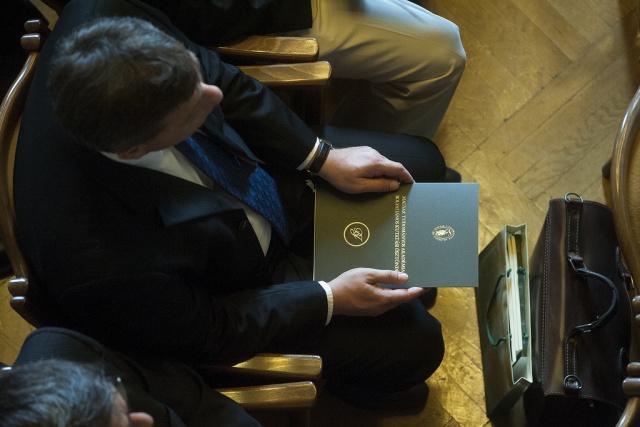 The story behind the research grant named after
János Bolyai
dates back to almost two decades ago, when in 1996,
MTA
decided that, as a part of the new official policy on scholarly and academic activities, the career path of young academicians should be financially supported and made more easily plannable in addition to facilitating the cooperation between the different generations of researchers as well as promoting the retaining of young researchers in Hungary while educating them to be more intensely focused on performance and achievements. One of the means for implementing these objectives would be a grant issued for one, two, or three years, assisting promising young scholars and providing an incentive to them to continue their research in Hungary apart from writing their doctoral dissertations at
MTA
in order to earn and receive their appropriate academic degrees and diplomas.
List of names.
Photo gallery.
Press Office
source/photo credits: mta.hu