Four students of the University of Debrecen have been granted scholarships to go to the State University of Voronezh as of the middle of February.
Thanks to the cooperation between the State University of Voronezh and Tolstoy Society, working for the promotion of Hungarian-Russian relations, four students from Debrecen will each get a chance to travel to our Russian partner institution to participate in a six-week language course there.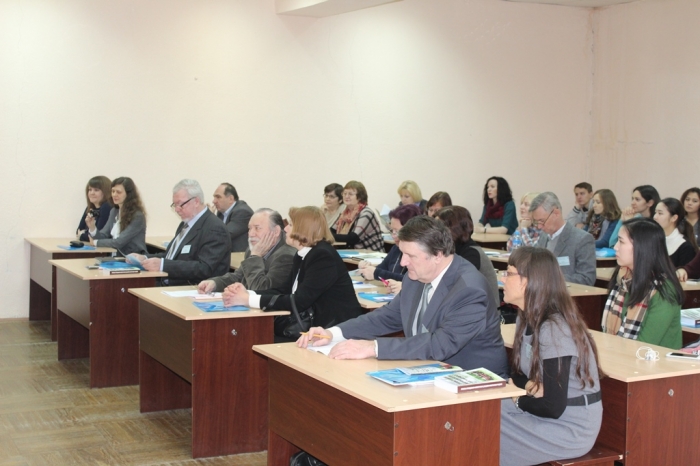 It was for the fourth time that the conference focusing on international students and their difficulties in acquiring knowledge of various fields of philology was held at the Faculty of the Humanities of the university in Voronezh between January 28 and 30, 2016. József Goretity, Head of the Institute of Slavic Philology at the University of Debrecen was a participant at this conference, and was happy to announce upon his return to Debrecen that, due to the excellent relationship between the two universities, four students from the Debrecen institute would be invited to spend some time in Russia.
"There were participants at the conference from the major Russian universities, like the ones in Moscow, Yekaterinburg, and St. Petersburg, but experts from the US, Senegal, Ukraine, China, and even from Hungary also discussed the teaching of Russian as a foreign language and the related philological programs as well. An interesting finding that was noted at the conference round-table talk is that the national composition of the students of the Russian language has changed recently, and there are more and more Chinese among those who pick up Russian for language learning purposes, "said Institute Head József Goretity about his experiences at the conference.
Signing up for this year's program in Slavic (Russian) Studies at the Faculty of the Humanities of the University of Debrecen is still possible until February 15. There have been roughly thirty students per year taking Russian in the past couple of years but, as one part of a double major, teachers of Russian are also trained at the institute. It is also possible to follow up the BA level in the framework of MA courses, offered both in Slavic Studies and in (Russian) translating and interpreting.
Press Office