A delegation from China, here to visit the University of Debrecen, conducted negotiations about joint research projects, scholarship possibilities, and potential PhD programs to start soon.
The delegation, which was headed by Deputy Dean
Wei Lu
(University of Science & Technology of China), arrived at the University of Debrecen just for a half-day "whistle-stop" trip on January 21.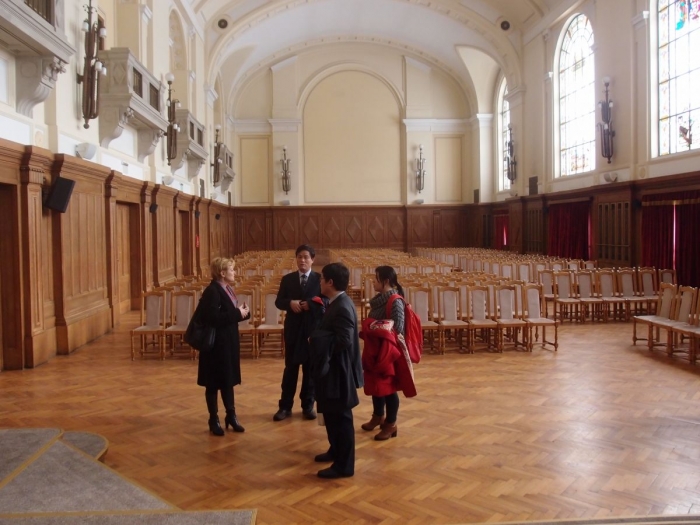 The University of Science & Technology of China is located in Hefei, a settlement of 5 million, which is considered a small city by Chinese standards. This research university is supervised directly by the Chinese Academy of Sciences and is a member of the so-called C9 League, an alliance of nine top universities in mainland China.
The primary objective of the guests was to promote and popularize the scholarship possibilities available for foreign students in Hefei, in the framework of which even Hungarians can complete a full PhD program at their institution in a variety of academic fields. In addition, they also discussed potential cooperation channels to be established between the two institutions.
Following the discussions, the Chinese visitors were taken on a tour of the university premises, including the main building and other parts of the campus at
Egyetem tér
.
Press Office