The University of Debrecen has improved its position in the world ranking of green universities and again has managed to get into the group of the top 200 most environmentally friendly institutions.
Moving from last year's 188th position to 182nd, the University of Debrecen has secured an even better standing for itself in the most recent world ranking, published by UI GreenMetric on January 22, compiled on the basis of green(ness) indicators of participating universities.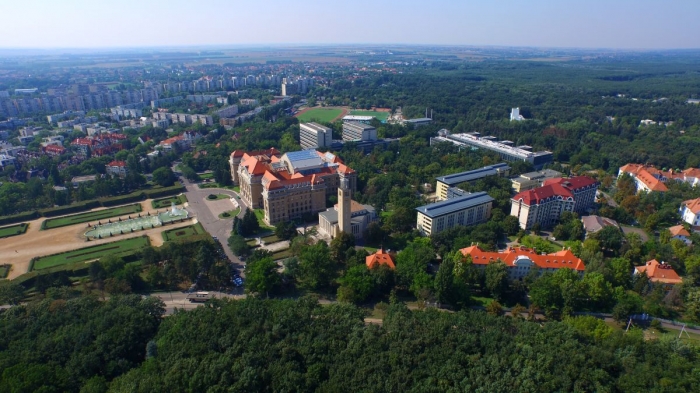 When drawing up the list comprising as many as 407 universities, these institutions are compared on the basis of, for example, the proportion of their green areas within the entire campus, to what extent they endeavor to reduce the size of their carbon footprint and consequent climate change, how they protect the quality/purity of water, or how they recycle waste produced on campus and minimize the use of paper and plastic in general.
Among other additional factors, they also investigated how many cyclists there are on an average day commuting to and fro on university premises, whether there is a shuttle service between the individual campuses or not, and if there are student bodies involved in the issues of protection of the environment and sustainability or academic courses, research projects, and publications on these and similar topics.
On the basis of the above criteria, the University of Debrecen can rightly boast of its status of a "green university," as it has not only made it on the list again but it has also achieved a better ranking this time than previously.
Find the results of the survey and the list of universities
here
.
Press Office