Research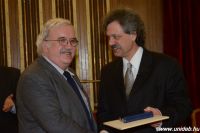 The 2014 Debrecen Award Goes to an Irish Clinical Researcher
18. Feb. 2015
The research findings of Sir Stephen O'Rahilly, this year's awardee of the annual Debrecen Award for Molecular Medicine, can contribute to the advancement of patient care in the treatment ...
Research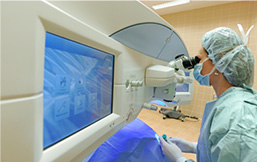 New Technology in the Biochemistry Lab
13. Feb. 2015
In rutrum arcu vel lectus faucibus, luctus tincidunt odio blandit. Aliquam erat volutpat. Integer mattis ante gravida, mattis nisi nec, euismod neque. Morbi faucibus nibh a ipsum mattis efficitur. ...