This year, QS has ranked as many as 1222 institutions of higher education in the world. There are four factors that are taken into consideration for the rankings. They include  academic reputation, which means collating the expert opinions of researchers themselves concerning which institutions they regard the best in the given field, employer reputation, which is based upon the identification of institutions from which employers source the most competent, innovative and effective graduates, citations per faculty and the so-called H-index, which is a bibliographical indicator that refers to citation impact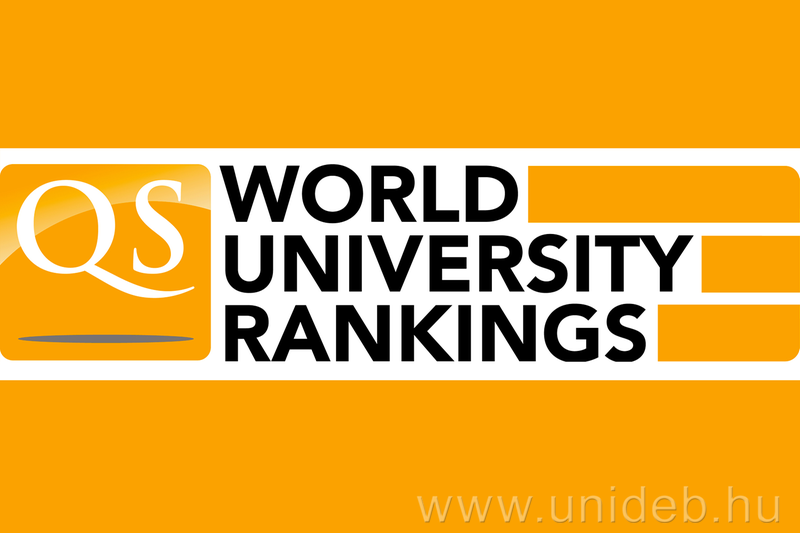 "The University of Debrecen has been ranked 451-500 in the field of life sciences and health sciences, within which it has satisfied the requirements for getting into the list in three specific topics. The highest position – 251-300 – has been achieved by agricultural programs, while medical programs have been ranked 301-350 and biology 401-450," said Ákos Pintér to the portal hirek.unideb.hu.
The general vice-rector of the University of Debrecen stressed that a highlighted focus area for the university is health industry, which can be felt in the international recognition of the related educational fields. 
"In the categories of agriculture, biology and medical science, we are ranked in the first third of the more than 1200 institutions of higher education. It is this position that we would also like to achieve in another strategically decisive area for our university, which is technical and information sciences," said Ákos Pintér.
This time, the British company has ranked institutions of higher education that offer educational programs in one of the following areas: Arts & Humanities, Engineering & Technology, Life Sciences & Medicine, Natural Sciences and Social Sciences & Management.
Press Office