BRISWA (The Ball Rolls in the Same Way for All) set as its main objective the fight against racism and discrimination at sporting events, particularly football matches.
"With professional supervision provided by University of Rome Tor Vergata, representatives of 6 countries participate in the programme lasting one and a half years. The Debreceni Honvéd Italian Football School also joined the project, which enjoys the support of the Hungarian Football Federation as well,", said Gábor Hegedűs, co-organiser of the international programme.
As part of the project, a conference is held on 27 September at the University of Debrecen, with the title "Fair Play and the Appearance of Racism in Sports".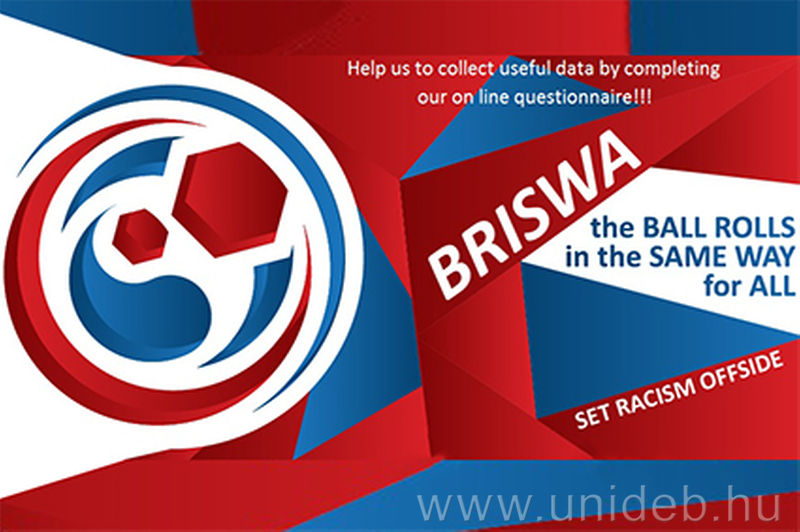 "The University of Debrecen has a significant international student body, which makes it all the more important to pay special attention to the problem of racism. Nobody should be exposed to discrimination due to their race, religion, language or ethnic identity. Combining our forces against discrimination, we profess equality with the help of sports," Hegedűs added.
The programme is primarily aimed at young people, and it is through them that they wish to communicate the positive message via social media, but also at sporting events, continued education programmes, public workshops, and conferences. Lectures are given at the Faculty of Economics of the University of Debrecen, among others, by the following: Stefano Armenia, the main coordinator of the programme; Gibril Deen, president of the Mahatma Gandhi Human Rights Organisation; Károly Köpf, secretary of the Hungarian Trainers' Committee; László Balogh, head of the Sports Science Coordination Institute at the University of Debrecen; Tibor Vámos, president of the Fair Play Committee of the Hungarian Football Federation; István Pisont, former football player; Jenő Kamuti, president of the Hungarian Fair Play Committee; Zsigmond Nagy, the international director of the Hungarian Olympic Committee; and György Szöllősi, president of the Hungarian Association of Sports Journalists.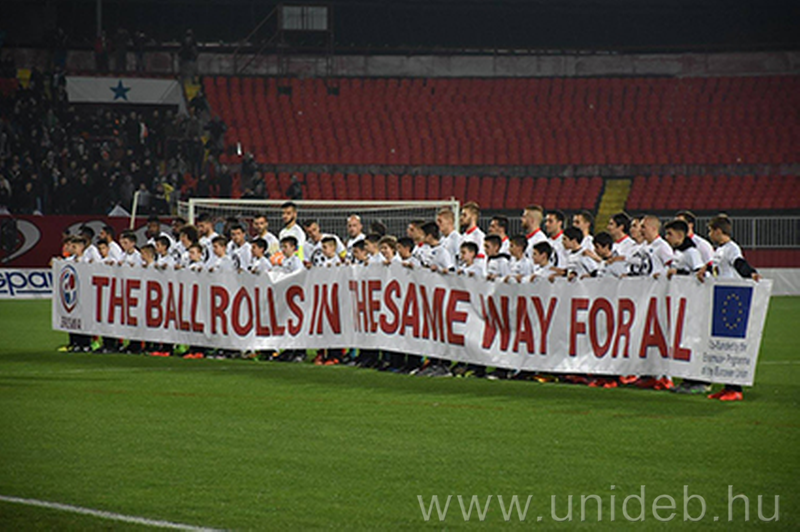 The initiative was also joined by athletes. Related to the conference, at the weekend, the football players themselves call attention to fair play and the fight against racism before the championship match of DVSC vs. Puskás Academy.
Press Office