At the meeting, the parties discussed the continuation of cooperation in the fields of education and research. The relationships with partner institutions in the United States, joint education and research projects, as well as American students at the university were also topics on the agenda of the meeting held at the University of Debrecen on 19 September.
The visitors from the US Embassy were welcomed by Ákos Pintér, general vice rector, who gave the them a short tour of the Main Building before the discussions with David Kostelancik and the delegation started in the Rector's Conference Room.
Additional topics discussed with the American diplomats included the areas of study pursued by the university's students from overseas, agreements in the field of education and research, scholarship programmes, as well as cooperation with American-owned companies operating in Debrecen.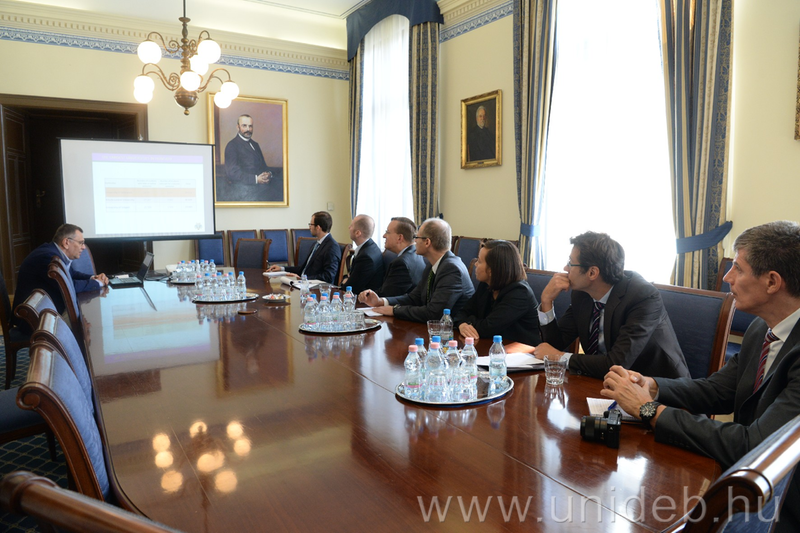 After the meeting, Ákos Pintér, vice rector, said that the parties evaluated the results of the cooperation so far as positive, and agreed to develop such projects even more intensively.
 
Press Office