To supplement the already well-established offering of Czech, Korean, Polish, Norwegian, Portuguese, Romanian, Swedish, Turkish and Ukrainian courses, the institution will add Arabic and Lovari as two new languages. The small-group sessions are to be taught by experienced teachers, many of whom are native speakers: Arabic is taught by a Jordanian national, but the instructors in the Korean, Norwegian, Romanian, Czech and the Ukrainian courses are also native speakers. The 20-hour courses are offered in a format of two hours per week, and participants can, in addition to the language, also learn about the culture and history of the given country.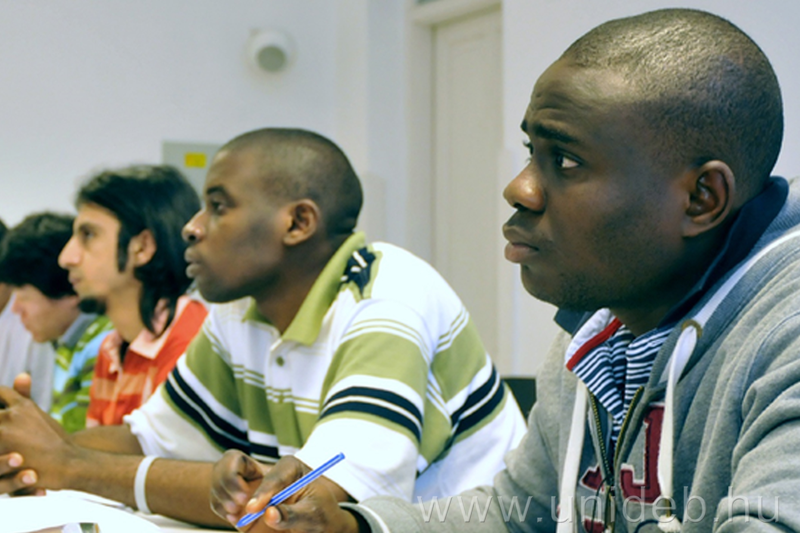 "Last year we had almost 100 students in our courses teaching small languages. Swedish, Norwegian and Turkish are very popular, and we have constant interest for these languages," said Péter Szaffkó, director of Debrecen Summer School.
All exotic languages are available at the Summer School at a beginner's level, with advanced courses offered in Korean, Swedish, Norwegian, Turkish and Romanian languages.
Other interesting offerings include the German and Norwegian language courses with English as the language of instruction. These courses are in demand by international students studying at the University of Debrecen, who primarily learn these languages for the employment purposes. On the basis of the applications so far, the institution is likely to launch additional groups in the spring semester.
 
Press Office